Regular price
Sale price
$19.00 USD
Unit price
per
Sale
Sold out
Introducing Our Latest Classic Scent – The Lavender Field - Farmhouse Charm Soy Candle. Indulge in our new lavender blend, which features the delicate scent of French Lavender with exotic amber, tonka beans, and musk. This rich and warm bouquet is perfect for bringing coziness to your home and helping you unwind after a long day.
Our Lavender Field - Farmhouse Charm Soy Candle is a perfect addition to any home. Here are a few reasons why:
Made from 100% natural soy wax, this candle is free of any additives, biodegradable, and sustainably sourced, making it an eco-friendly choice for your home.

Featuring a wooden wick made from fruit trees, this candle offers a quick burn pool formation, which allows for an exceptional fragrance throw. The gentle crackling sound produced by the wick creates a soothing ambiance, perfect for unwinding after a long day.

The candle is adorned in amber jar with metal lid, making it an excellent gift for yourself or a loved one. It integrates seamlessly with any decor, adding a cozy and rustic touch to your living space.

With a burn time of approximately 50 hours, you can enjoy the charming scent for an extended period of time.
size: 8 oz (227 g)
  r Lavender Field - Farmhouse Charm Soy Candle Care Guide:
For optimal use burn candle long enough for the wax pool to reach the edge of the jar.

Trim the wick to about 1/4 inch before lighting.

Keep candle free of any foreign materials including matches and wick trimmings.

Do not burn the candle for more than 4 hours at a time.

Discontinue use of candle when there is 1/2 inch wax remaining at the bottom of the jar. This is to prevent any heat damage on the surface of the/countertop and jar.
Please read the warning label on the bottom of the jar to prevent fire and serious injury. 
View full details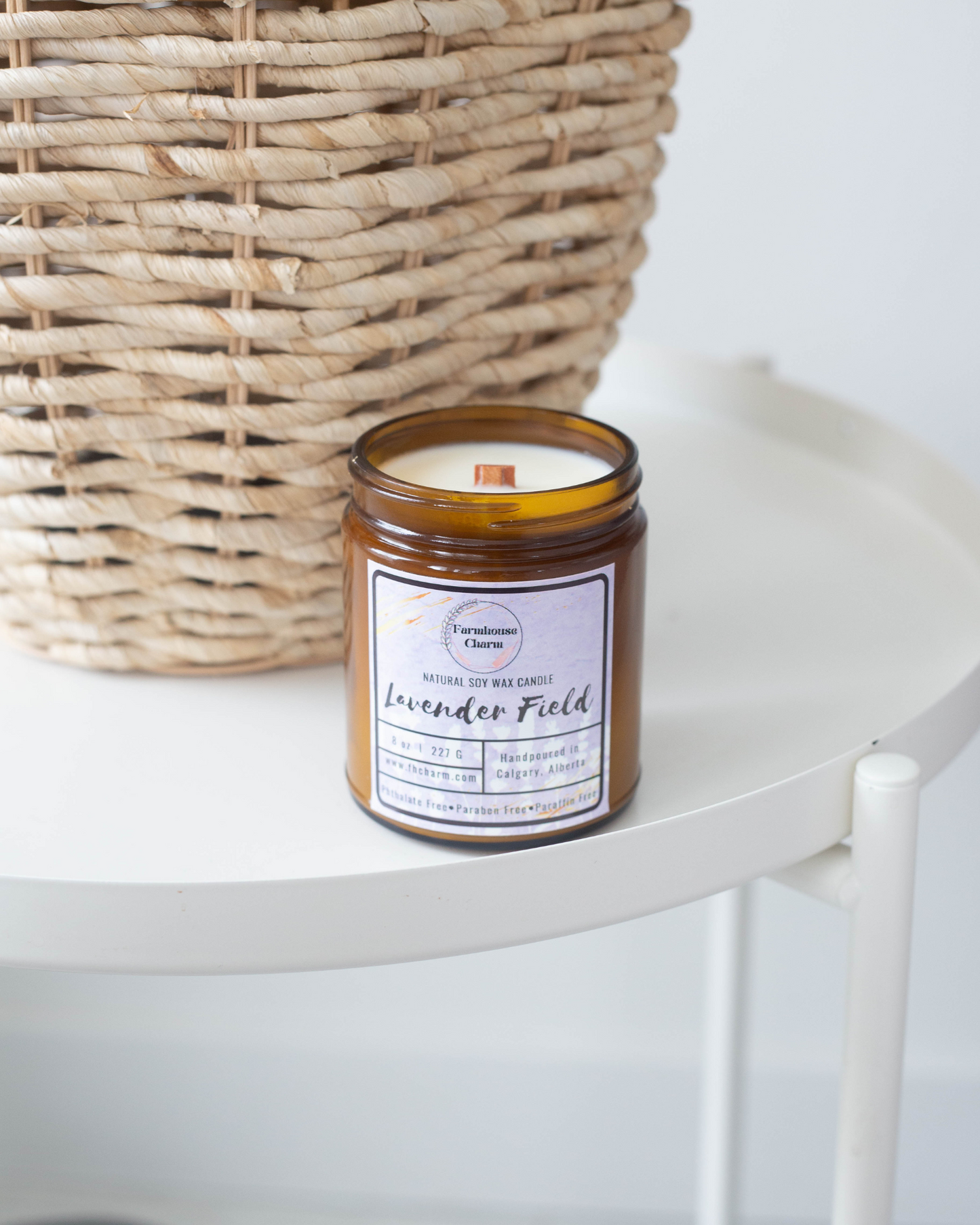 LOVE SPELLS
This is the most wonderful thing i have ever experience in my life, My name is Myers Ann, I never thought I will smile again, My husband left me with two kids for one year, All effort to bring him back failed and i was desperate to bring him back home I thought I'm not going to see him again not until I met a lady called Miller on Facebook who told me about a spell caster called Dr.jude, She gave me his email address and mobile number and I contacted him and he assured me that within 48hours my husband will come back to me, i feel happy already when i had that from him, In less than 48hours my husband came back started begging for forgiveness saying it is the devils work, so I'm still surprise till now about this miracle, because it just too real to be real I know so many lady are at there with the same problem of my but i tell you today that there is a solution for it.for anyone who need his help here it is Email adress; (virgolovespells @ gmail.com )or Whatsapp him on +. 2. 3. 4. 7. 0. 5. 1. 0. 5. 2. 1. 5. 4 or his website: Virgolovespell.weebly.com
Best lavender candle
I got this from a craft store in Calgary Farmers Market and its one of my favorite candle. I love how this candle fills my room with beautiful lavender scent without giving me headache.